Changes in US Drone Regulations Over the Past Two Years: An Overview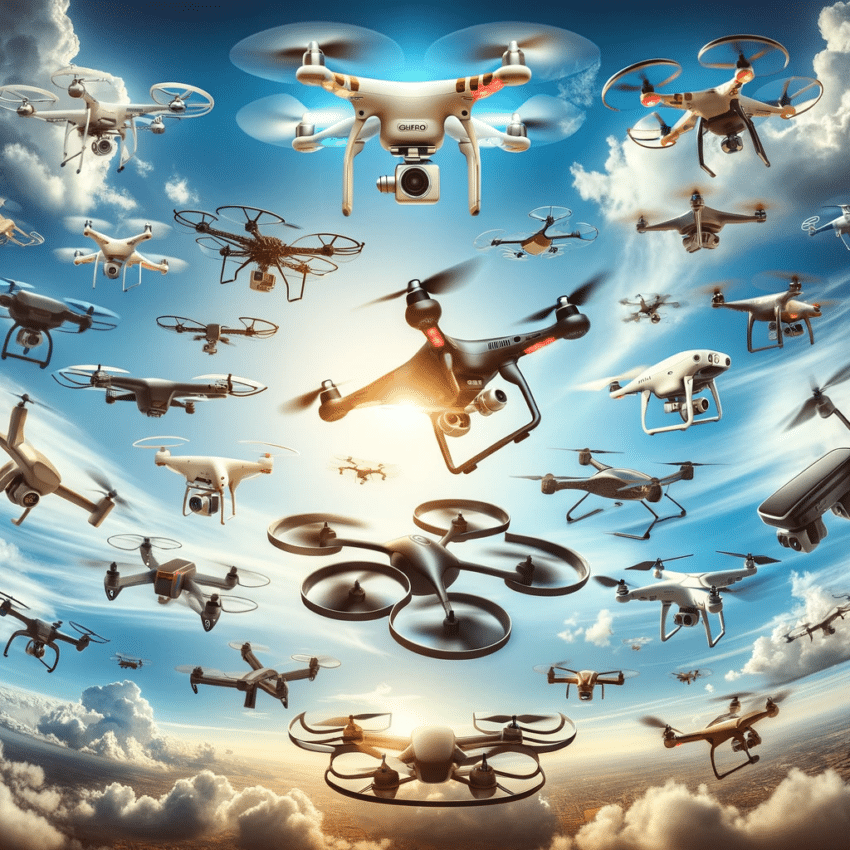 Introduction
Drones in the United States are governed by the Federal Aviation Administration (FAA), which has implemented various regulations to ensure safety in the airspace. Over the past two years, there have been significant changes in these regulations, particularly concerning the introduction of transponders and Remote ID requirements (source)(source).
General Drone Flying Rules
Drones must fly at or below 400 feet.
Registration is mandatory for drones weighing over 55 pounds.
Usage of the B4UFLY Mobile App for real-time airspace restrictions.
Awareness of No Drone Zones.
Flying within visual line of sight.
Compliance with airspace restrictions, especially near airports.
Drones can operate without Remote ID in FAA-Recognized Identification Areas (FRIAs) (source).
FAA-Recognized Identification Areas (FRIAs)
FAA-Recognized Identification Areas, or FRIAs, are specific geographic zones where drones can be flown without the need for Remote ID equipment. These areas are established under Part 89 of the Remote ID final rule, providing a way for drone pilots to meet Remote ID requirements while flying within these designated areas.
Key Points about FRIAs:
Definition: A FRIA is a clearly defined geographic space where drones can operate without Remote ID.
Eligibility for Establishment: The establishment of a FRIA can be applied for by community-based organizations recognized by the FAA and educational institutions, such as schools, trade schools, colleges, and universities.
Operating Conditions: When operating a drone in a FRIA, both the drone and the pilot must be within the boundaries of the FRIA, and the pilot must maintain visual line of sight with the drone at all times.
Purpose: FRIAs are designed to facilitate drone flights in specific areas without the complexities of Remote ID, making them ideal for certain recreational and educational activities.
This concept allows drone pilots who may not have Remote ID-capable drones, or who prefer to fly in less regulated environments, to still enjoy the hobby within the confines of these designated areas. It's important to note that the establishment and operation within FRIAs must strictly adhere to FAA regulations and guidelines.
Source: Pilot Institute
Source: Federal Aviation Administration
Source: Electronic Code of Federal Regulations
Recreational Pilot Regulations
Passing the TRUST exam and carrying proof.
Following guidelines of FAA-recognized Community-Based Organizations (CBOs).
Flying in Class G (uncontrolled) airspace at or below 400 feet.
Authorization required for flying in controlled airspace.
Current FAA registration and external drone marking (source).
Passing the TRUST Exam and Carrying Proof
The Recreational UAS Safety Test (TRUST) is a requirement for all recreational drone pilots in the United States. This test ensures that drone pilots understand the rules, safety practices, and responsibilities associated with operating drones in U.S. airspace.
Key Aspects of the TRUST Exam:
Purpose: TRUST is designed to educate recreational drone pilots on safety and regulatory responsibilities.
Test Availability: The exam is available online through FAA-approved test administrators and can be taken at any time.
Cost: TRUST is free of charge to all users.
Test Format: It is an open-book test, meaning you can reference materials during the exam.
Passing the Exam: Upon successful completion of the test, you will receive a completion certificate.
Proof of Completion: Drone pilots must carry proof of TRUST exam passage when flying their drones. This can be a digital or printed copy of the certificate.
Importance of Carrying Proof:
Compliance with FAA Regulations: Carrying proof of TRUST completion is mandatory and ensures compliance with FAA regulations.
Verification: In the event of an inspection or inquiry, having proof readily available demonstrates adherence to federal regulations and can prevent potential legal issues.
Source: Federal Aviation Administration
Commercial Pilot Regulations
Obtaining a Remote Pilot Certificate (Part 107 license).
Passing the initial aeronautical knowledge exam.
Age, language, and physical and mental fitness requirements.
Night operations and flying over people require authorization but no waiver (source).
Obtaining a Remote Pilot Certificate (Part 107 License)
The Remote Pilot Certificate, often referred to as the Part 107 license, is required for individuals who wish to operate drones commercially in the United States. This certification is issued by the Federal Aviation Administration (FAA) and is a key requirement for commercial drone pilots.
Steps to Obtain a Part 107 License:
Eligibility Requirements: To be eligible for a Remote Pilot Certificate, you must be at least 16 years old, able to read, speak, write, and understand English, and be in a physical and mental condition that allows you to safely operate a small UAS.
Aeronautical Knowledge Exam: Candidates must pass the initial aeronautical knowledge test, which covers various aspects of drone operation, including regulations, airspace classification, weather, and drone loading.
FAA Testing Centers: The exam is conducted at FAA-approved knowledge testing centers across the United States.
Application Process: After passing the exam, candidates must complete the FAA Form 8710-13 for a remote pilot certificate using the FAA IACRA system.
TSA Security Screening: Applicants will undergo a security background check conducted by the Transportation Security Administration (TSA).
Certificate Issuance: Upon successful completion of all requirements, the FAA issues the Remote Pilot Certificate.
Importance of the Part 107 License:
Legal Compliance: The Part 107 license is a legal requirement for anyone operating a drone for commercial purposes in the U.S.
Professional Opportunities: Holding this certificate opens up various professional and commercial opportunities in diverse industries.
Safety and Knowledge: The certification process ensures that commercial pilots are knowledgeable and capable of maintaining safety in the national airspace.
Source: Federal Aviation Administration
Remote ID Rule Compliance
All drone operators required to register must comply with the Remote ID rule starting September 16, 2023. The FAA offers a grace period until March 16, 2024, considering the limited availability of broadcast modules and approved FRIAs (source)(source).
Ways to Comply:
Operate a Standard Remote ID drone.
Use a Remote ID broadcast module.
Operate in FAA-recognized identification areas without Remote ID (source).
Drones Subject to Remote ID
All registered drones, including recreational, business, and public safety drones, must comply with the Remote ID rule (source).
Common Drones Compliant with FAA Rules
Alongside popular models from global manufacturers, there are several high-quality drones made in the USA that comply with FAA regulations. These American-made drones cater to a range of needs, from recreational to commercial use.
American-Made Drones:
Imports:
DJI Mini 3 Pro: Affordable, omnidirectional obstacle avoidance, O4 transmission system for better range.
DJI Mini 4 Pro: Similar to Mini 3 Pro but with improved obstacle detection and range capabilities.
DJI Air 3: Mid-tier drone, dual-camera system, handles wind better due to weight.
DJI Mavic 3 Classic and Pro: Flagship series with smart-style controller and advanced features.